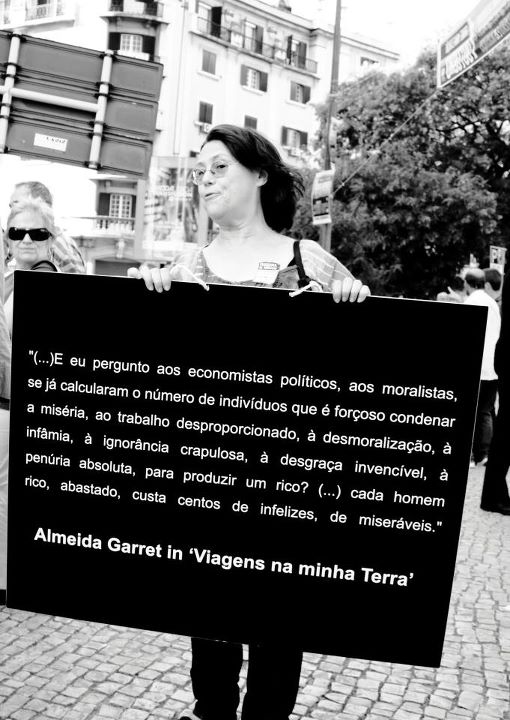 Posted:
01 Oct 2011 07:33 PM PDT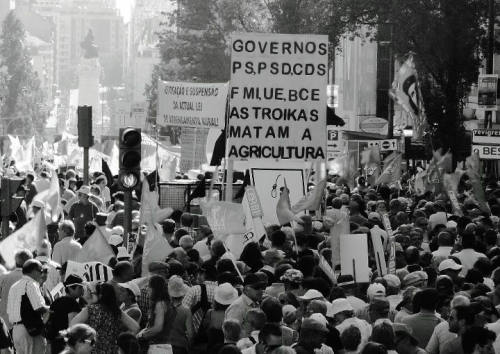 Enormous anti-austerity rallies shake crisis-stricken Portugal, with organizers estimating an attendance of at least 130,000 in Lisbon and 50,000 in Porto.
LISBON — Tens of thousands of people rallied in Portugal Saturday against the government's austerity measures, protest organisers said, amid projections that the economic situation was far worse than expected.

Government and private sector workers demonstrated in Lisbon and Porto, following a call by the country's largest trade union federation to speak out against policies it says threaten "jobs, workers, pensions and social rights."

Rally organisers claimed 130,000 people demonstrated in Lisbon and 50,000 turned out in Porto. Portugal's police did not provide an estimate of the crowd, but local media's tallies said the figures were inflated.

"It is time to change course," said Manuel Carvalho da Silva, secretary general of the organising CGTP union federation, during a rally closing speech.

"We need a political alternative," he said, and called for a "week of action" against "impoverishment and injustice", the watchwords of Saturday's protest.

He further called for a slew of strikes on October 20 and 27.