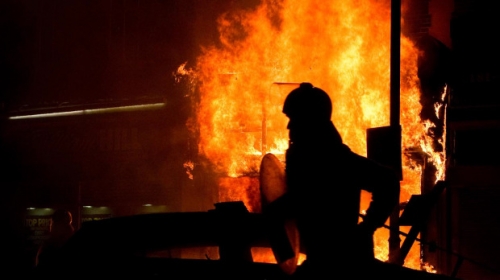 Massive riots have turned North London into an "absolute war zone", with a bus, three patrol cars and numerous buildings set on fire.
North London has erupted in violence tonight following the shooting dead of a 29-year old father of four by police on Thursday. Earlier tonight, a peaceful protest was held to demand answers about the circumstances of the lethal shooting. As night fell, the protests turned to violence.
Is this a troubling early sign of what lies ahead in the coming years? As Martin Luther King put it, "a riot is at bottom the language of the unheard." The UK already was one of the most unequal societies in the Western world, but the dismantling of social services will only further accentuate these economic inequities. As social cohesion unravels, violence and disturbance will become an increasingly common feature in everyday life.
Tonight, Tottenham showed the world the new face of austerity England — and it certainly wasn't pretty.